Cutting
The needle has three opposing cutting edges (the point is triangular). This is of two types and is designed for penetration through dense, irregular, and relatively thick tissues. The point cuts a pathway through tissue and is ideal for skin sutures. Sharpness is due to the cutting edges. This is of
Reverse cutting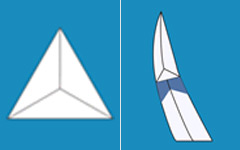 The third cutting edge is on the outer convex curvature of the needle (depth-seeking). These needles are stronger than conventional cutting needles and have a reduced risk of cutting out tissue. The needles are designed for tissue that is tough to penetrate (eg, skin, tendon sheaths, oral mucosa). Reverse-cutting needles are also beneficial in cosmetic and ophthalmic surgery, causing minimal trauma.
Conventional cutting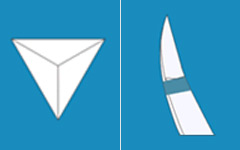 In this type of needle the third cutting edges is on the inner, concave curvature (surface-seeking). This type of point is normally less preferred than the reverse cutting.
Taper-point (Round body)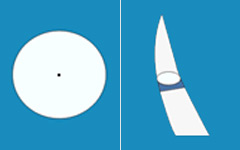 This type of needle penetrates and passes through tissues by stretching without cutting. A sharp tip at the point flattens to an oval/rectangular shape. The sharpness is determined by taper ratio (8-10:1) and tip angle (20-35·a). The needle is sharper if it has a higher taper ratio and lower tip angle. The taper-point needle is used for easily penetrated tissues (eg, subcutaneous layers, dura, peritoneum, abdominal viscera) and minimizes potential tearing of fascia.
Taper cut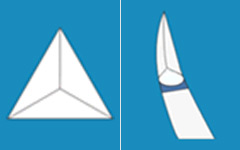 This needle is similar to the taper point but with a small reverse cutting edge at the tip. This is usually used in areas where the penetration required needs to be slightly better than the taper point.
Blunt-point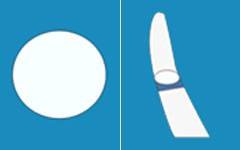 This type of needle dissects friable tissue rather than cuts it. The point is rounded and blunt, ideal for suturing the liver and kidneys.
Trocar point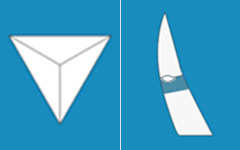 This type of needle is usually of heavy diameter and is used on tough muscles . This is similar to the Taper cut but with a cutting edge.